Summer Series II: RVS; to own or not to own? That is the Question.
Sooooooooooooooo......
You want to RV huh?! 
Its super easy to see them cruising down the road in the summer breeze and impulsively take the next exit at Camping World and plop down a fat deposit on that behemoth with all the pop outs and gadgets your heart desires, but slow down there hoss!
There are some things to think about and consider before taking out that loan. There are various options to get that good old American freedom feeling of hittin' the roads and leaving the big city in your rear view mirror.
 The RV lifestyle can be more expensive than meets the eye..
You could roughly compare it to owning a boat or a horse. It definitely has the potential to be a money pit. Luckily, if you're not a rich retiree or rock band, there are some good options, many of them appearing in recent years for the economy-minded and limited.
In the last blog, we discussed different types of campers, now lets discuss different ownership models.
In a recent survey, 42% of respondents stated they would buy a RV if $ was no object. As we know, it is, and the payment for the RV itself is only part of it.
Here are two pieces of advice before we get started;
-Rent an RV before you buy one.
You can test out different models and be able to make an educated buying decision based on personal experience.

-Buy a used RV if you want to get the best price 
Avoid getting crushed by depreciation! This is a recreation VEHICLE, not a house! A new RV can depreciate as much as 25% in the first year alone!
The main options you have are as follows;
1.) Buy New
-self explanatory, brand new RV smell, shiny new, pay full price.
in all seriousness, this is the best option if you want to minimize chances of any issues, take advantage of warranties, or if you want the newest models. Just because you re buying new doesn't mean you should settle for MSRP!! Always haggle, salesmen can knock the price down more than you realize. Look at multiple models at different locations and compare, don't get too stuck on one and be prepared to walk to get the best deal. If you call their bluff, they may budge to your price target.
2.) Buy used
-if you re ok with previously used, this may be the route for you! Be discerning of previous damage, leaks, water damage and get a report if the RV is a motorized-type. The less complicated the camper, the less to go wrong. Test all hatches, doors, slide-outs etc and look at the axle, springs, frame and tires. Make sure any stoves, water heaters, heaters, and AC are in running condition. Test all outlets, switches and electronics, bring a moisture meter to test any wood and material for moisture over 20%. As with new, always negotiate to get the lowest price and best financing terms.
3.) lease longer term
-This is a good option to try before ya buy or just to avoid the large investment if you want to take a decent sized trip. Spending time driving, traveling, and camping in a variety of motorhomes will give you the experience and confidence needed to make a smart decision. And, you get to explore this ideal social distancing and fun activity at a lower cost.
Many rental motorhomes do not have mileage caps, meaning you can travel to a distant destination without putting all that initial "trial period" wear and tear on your motorhome.

For the cost of a daily rental fee, fuel, and perhaps optional trip insurance, you will be able to see if you enjoy traveling in a motorhome. You can test the different types, makes, and models. This will give you an educated knowledge and the experience to make critical buying decisions.
Renting can have its limitations. Once you move up into taking frequent trips and at a moments' notice you may then want to look at more permanent solutions.
For long-term RV rentals, try a private RV rental website like Outdoorsy. You can rent an RV from trusted RV owners and get free roadside assistance. They even offer up to $1M insurance on every rental making your rental experience safe and convenient. Cruise America is a popular RV rental site.
 4.) short term rental
If you own an RV or want to rent one, there are services like the popular car share site Turo , that allow RV owners to rent out their RVs to make $$$ while their pricey past time is not in use. (Great way to pay down that NEW rv!!!). I spoke with a guy the other day who makes $550/mo passively renting his Forrest River RV out when its not in use. He said its' plenty and then some to cover the payments monthly.
One such site is RV Share. This is a great option for you as an owner, or you as an occasion RV'er without the expense of maintenance, purchase, and storage.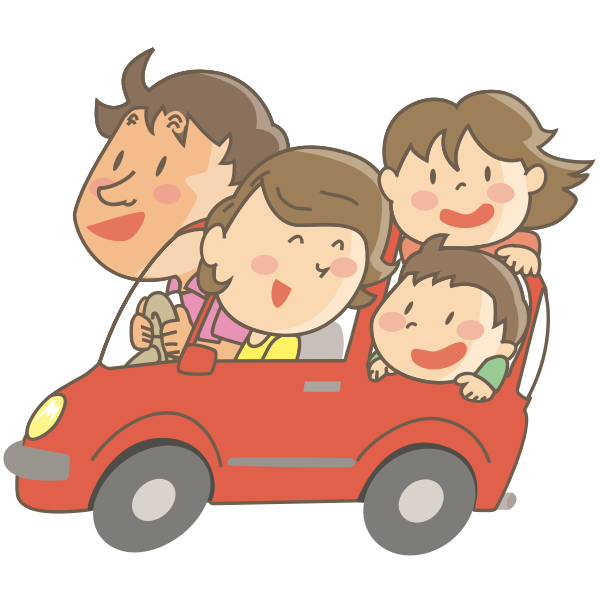 A few more suggestions;
1.) take your time in decision making 
2.) join a community (online RV forums, specific brand clubs, local meetup groups, and peruse youtube for great advice and tips, talk to an RV owner you know or through networking)
3.) Thoroughly explore your options
4) Rent and test out the RV you might one on an average sized trip you might take to see if its' enough or too much.
5) Best time to buy new is the last of the month or the end of the year. (salesmen have quotas to meet)
6) just because its new doesn't mean it is guaranteed to be free of issues! check before you buy!
7) aim to knock 30% off msrp and be prepared to walk and explore other store if you can't negotiate them down.
Hope this is helpful!!!
More to come on more topics....
As always,
Let us know what you think! Have suggestions for a blog or video? Let us know and we will try to address it!
Subscribe to our YouTube channel for our "Vlogs",
and look for more fun content on facebook, instagram, and at Wibuy.net ! 
---