Summer Series I: Is RV'ing The Perfect Social Distancing Activity??
The corona-virus pandemic has slammed the travel and leisure industry, just as we are heading into the peak season, but part of this industry seems to have benefited from the crisis.
Don't believe it? Look no further than the recreational vehicle and camping stocks, which have skyrocketed in the past month.
Camping World 3 Month Stock Chart 
Winnebago 3 Month Stock Chart
Thor Industries (Airstream) 3 Month Stock Chart
and the list goes on....
RVs, Car Camping, Over landing, and Primitive Camping can all be fun ways to experience the outdoors, and all are great alternatives to hotels, cruise ships, theme parks and other germ pitri dishes at this current time. 
In this blog lets talk about RVs to start;
For this blog lets just discuss your options as far as what route you can go with an RV because there are many. Pick one to fit the length of time you will be on the road, the amount of people you need to accommodate and the standard of living you want to have while camping. (Be honest and realistic with yourself!!)
We'll start with the simplest, most affordable and work our way up.
There are two main types of campers and that is the first thing to choose;
-tow-able
-motorized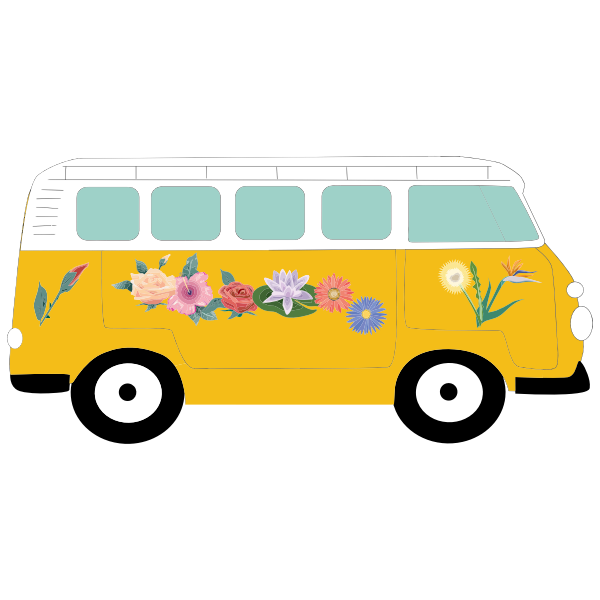 Motorized is where it can really get pricey $$$, but there are very luxurious towables as well. Obviously, the fact that a motorized has a power source (usually a diesel or gas engine) makes it much more expensive and if the vehicle gives out you can no longer use the camper. You will need a very powerful vehicle for the larger camper so that can get pricey as well, but you can then use the vehicle by itself for other purposes. The smaller towables can be towed by much smaller vehicles. (Even a car in the case of a tear drop camper)
They all have a class system if you go to purchase one they will try to narrow down what class RV or Camper you are interested in.
 I.  Soft-top Pop-up Camper
- One of the most basic and affordable options, this type has been around for ages and allows you and your family to avoid sleeping on the ground at a campsite. It is light and aerodynamic as it folds to a slim, flat profile going down the road and then "pops up" one put in place at the campsite. They can come with a variety of options to let you camp with many more amenities than simple tent camping.
II. Hard-top Pop-up Camper
-Similar concept to the last camper but with a hard, A-Frame style roof. More resistant to the elements and can be climate-controlled. More expensive and can sometimes include amenities up to even a shower and toilet.
III. Teardrop Camper
Easy to spot, these uniquely shaped campers are light and less expensive than most. They are great for weekend travelers, wanting basic features, but are lacking in room. Essentially they are a bed on wheels, with many amenities commonly accessible outside of the camper. Larger models may have more features brought inside the shell.
These are a favorite of the retro crowd and are often decorated with a vintage look. There are even rallies to show these off like "Tearstock".
These models typically are less than 4,000 lbs. Like tiny homes, these have a cult following for "tiny campers".
IV.  Travel Trailers
Very common, these come in many shapes and sizes. The price depends on length, amenities, detailing and manufacturer. It is pulled by a bumper hitch or a frame hitch that extends from the front of the trailer. These are ideal for any type of person because of all the available options. They can range from less than 4,000 lbs. to over 10,000 lbs. Some have portions that can slide out to increase the size of the living space. These are easier to detach and setup than fifth wheel campers (to be discussed later). Like I said earlier, these campers and the ones previous are nice because the vehicle can be easily detached and used separately.
V. Toy Haulers
AKA: Sport Utility RVs
Meant to carry lots of gear and outdoor vehicles. (Motorcycles, dirt bikes, golf carts, four wheelers, snowmobiles, kayaks, and bikes).
They are essentially large, open garages on wheels with a living space, heavy doors and offloading ramps. This is more of a sub category of RV. Can be towables or motorized, but often are seen as a fifth wheel type.
VI. Fifth Wheel Campers
This is the largest variation of tow able RV. It needs to be pulled by a large pickup truck with a special hitch located in the bed of the truck. The section over the back of the truck gives room for a extra bed. Its important to check how much your vehicle can tow especially with these behemoths.
VII. Class B Motorhomes
A RV, that is typically built on a van chassis, can run on a gas or diesel engine. Usually measuring between 20-25 ft, they can quickly go between different environments. Even though small, they can compactly contain all the essentials. Popular among solo travelers and couples.
VIII. Class C Motorhomes
This is a relative smaller type of motorhome. Class C are usually built on a truck chassis, either gas or diesel. Well known makers include Chevy, Ford, and Mercedes Benz. Lots of different, variations, this type is easy to recognize with its' "over cab" design. Its size allows it to fit into most campsites and is good for small groups of people.
IV. Class A Motorhomes
Class A gas motorhomes offer many of the creature comforts of home. This makes them a good choice for the full-time or long-term traveler. Most have common home appliances (from refrigerators and microwaves to washer and dryers), bathrooms, high-quality electronics, and nice furniture for this type of RV.
Many utilize multiple slideouts or full-length slideouts for added space. They also have plenty of storage compartments for the gear you need for long-term travel. Class A types resemble a bus, roughly 30 to 40 feet in length, with a vertical front windshield with large windows.
 Next Blog we will delve more into RV's so stay tuned!!!!
More to come on more topics....
As always,
Let us know what you think! Have suggestions for a blog or video? Let us know and we will try to address it!
Subscribe to our YouTube channel for our "Vlogs",
and look for more fun content on facebook, instagram, and at Wibuy.net ! 
---